| Package Name | Down Speed | Up Speed |
| --- | --- | --- |
| Fibre 20 | 20 Mbps | 20 Mbps |
| Fibre 50 | 50 Mbps | 50 Mbps |
| Fibre 150 | 150 Mbps | 150 Mbps |
| Fibre 300 | 300 Mbps | 150 Mbps |
| Fibre 1000 | 1000 Mbps | 150 Mbps |
Installation is not included. Not available in all serving areas. Please contact the office for more information.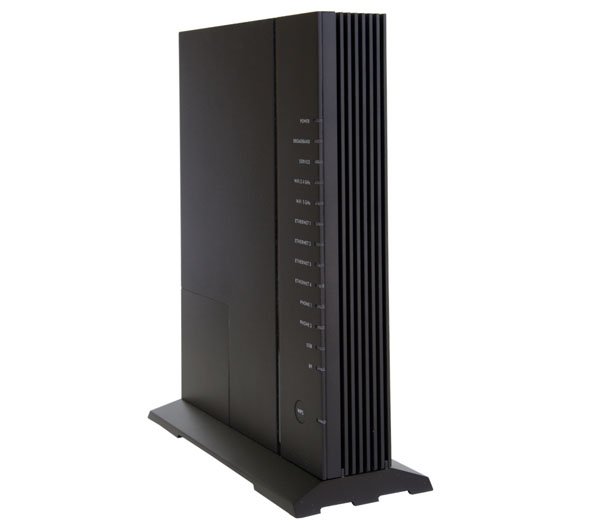 Fibre Optic Internet 101 - How it works and what are the benefits
At Nexicom we constantly strive to provide our customers with the latest and greatest next-generation technologies. This pursuit has led to the continued expansion of our Fibre Optic Network within the communities we serve throughout Ontario.
With crystal clear telephone quality, and the fastest download and upload Internet speeds available, and a dynamic Television viewing experience, Nexicom's new Fibre Optic Network has you covered.
What is Fibre Optics, and what makes it vastly superior to traditional copper cable Internet connection?
In a nutshell, Fibre optic cable technology is the use of glass or other transparent materials in the cable line that are used to transmit wavelengths of light. These wavelengths of light transmit information around the world via the Internet. Using a transmitter and receiver at each end of a Fibre cable, data can be transmitted at increasingly faster speeds compared to conventional copper based cable lines.
Fibre optic cables are designed with distance in mind. Copper based networks suffer from attenuation and noise issues which causes drops in speed the further the distance the signal travels. Fibre optics do not have this issue. Whether it's 1 kilometre or 20, Fibre optics transmit at the same continuous uninterrupted speed.
This connection does not only apply to your Internet connection, but also to your digital television and home telephone services.
What are the benefits of Fibre optic technology?
With a true next generation Fibre optic Internet connection to your home you can experience the fastest download and upload speeds available, with uninterrupted connectivity and crystal-clear sound.
What does that mean for me?
Experience full HD streaming, while you enjoy watching your favourite video and music services with friends and family. What used to take hours to download with a traditional copper-based cable connection can now be completed in minutes, and sometime seconds.
Is on-line gaming more your thing? Get that upper hand with industry leading upload speeds, and the lowest latency connectivity available. Battle your friends in full HD quality, knowing your connection is true to the end.
Working from home, and relying on Zoom and other video conferencing services to keep you connected? With upload speeds of up to 150 Mbps, you never have to worry your important meetings will drop. Our Fibre Optic connection provides peace of mind, while making you look like a pro.
Are your children currently learning online? Never worry that they might miss a class, a test or online presentation, our Fibre Internet connection offers the best connectivity and speed available.
What about bad weather like lightening or water affecting my connection?
Never worry about bad weather disrupting your connection. Fibre optic technology has the benefit of not being susceptible to weather conditions that could normally affect DSL and cable connections. When there is a storm outside, the interference usually associated with lightning does not affect your connection and there is no worry of water influencing line quality.
Best of all, every Nexicom Fibre Internet package comes with unlimited monthly data, award winning customer service and technical support, as well great rates that include bundle discounts.
These were the very reasons we are investing in bringing this state-of-the-art technology to communities we serve.
Nexicom, connecting you to the world.